Twelve Rivers Lease Management
Here at Twelve Rivers Realty we know how important it is for you to maintain your portfolio properly and how to obtain the optimal revenue for your investments. We are here to make it easy on you by collecting rent, offering prompt responses to maintenance requests and leasing your property in a professional and timely manner.
Our experienced Property Management staff is here so that you can be assured that your investment properties are being marketed with the utmost diligence as well as being cared for with outstanding quality that only Twelve Rivers can provide. At Twelve Rivers Property Management we believe that you must handle each portfolio as an individual and will work to create a marketing strategy that will meet your investment's specific needs.
Collecting Rent
Screening Each Applicant Thoroughly
Providing Each Tenant's Paperwork,
Including Applications and Leases
Advertising and Marketing Property in an Effective and Cost-Efficient Manner
Creating and Sustaining a Positive
Rapport with Tenants
Keeping Up To Date with Local and State Laws, Regulations and Zoning Changes as They Pertain to You Property
Handling All Bookkeeping and
Record Keeping for All Properties
Maintaining the Property (Including, but Not Limited To: Walking Property, Keeping Clean, Informing Tenants of
Community and Area Changes)
Coordinating and Scheduling Any and All Necessary Inspections
Handling Emergency Repairs Quickly and Diligently
Enforcing Policies and Community Rules
Providing Monthly Accounting Statements and Reports to Owners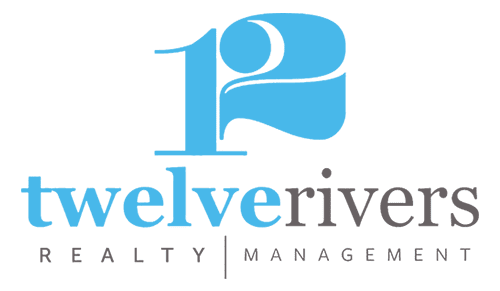 What People Are Saying About Us
After dealing with various property management companies for years, I was pleasantly surprised to deal with Twelve Rivers Management! Crystal & Stephanie have been awesome to deal with in a proactive manner without me having to ask or call about an issue with a property. I would whole hardheartedly recommend Twelve Rivers to anyone looking for a professional property management company!"
- Mark Thompson
[/db_pb_slide]
[/db_pb_slider]